Consultant Ophthalmologist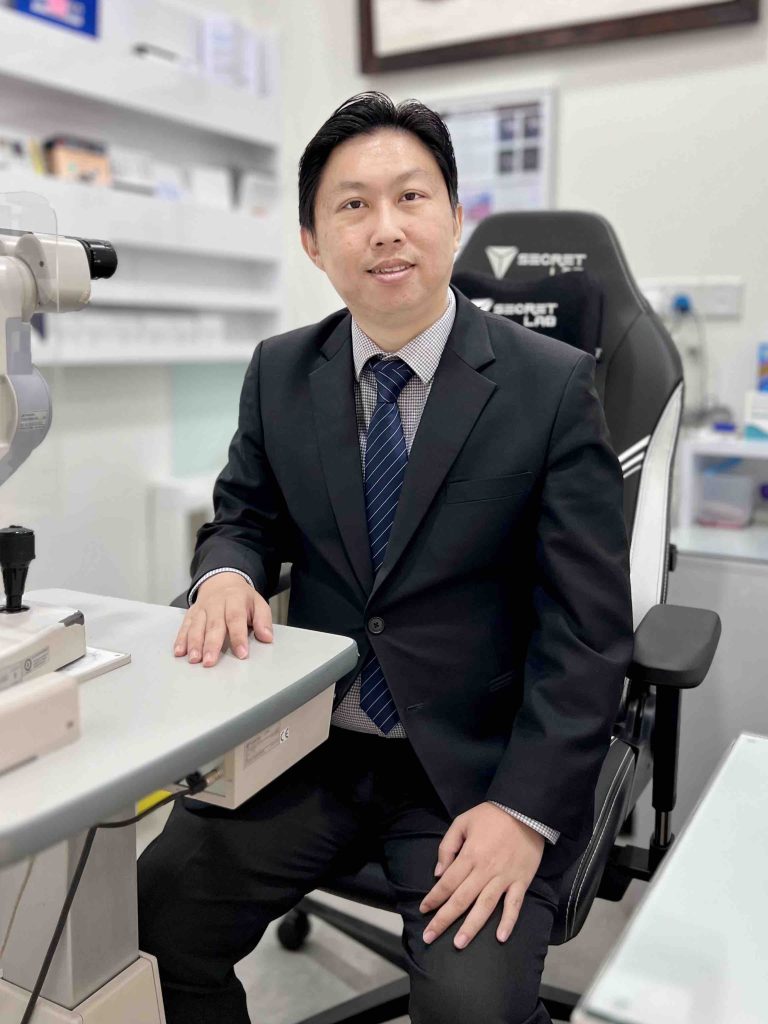 FAMS (SG), MMed (Ophth), MBBS (SG), FRCS (UK)
Bringing with him a wealth of experience and expertise from previous positions at the Ministry of Health and Tan Tock Seng Hospital, Dr. Wong Hon Kiat is eager to provide safe and thoughtful care for his patients.
Dr. Wong has taken on many research projects over the years and subsequently published his findings in well-respected medical journals like the Eye Journal and Journal of Cataract & Refractive Surgery. His research mainly concerns eye health in Asian populations. He has also given presentations about his research at international conferences in Singapore and around the world.
In addition, Dr. Wong is a recipient of multiple awards, including those from the International Ophthalmology Congress and The Eye Institute.
Medical Officer, Ministry of Health – Vaccination Operations Task Group (VOTG)
Senior Manager, Ministry of Health – Department of Professional Training and Assessment Standards (PTAS)
Senior Resident Physician, Tan Tock Seng Hospital Ophthalmology Department
Fourth International Ophthalmology Congress 2011
The Eye Institute – HOYA Research Prize 2005
Dean's List Award – MBBS First Professional Exam 2001 – 2002
Eye Journal – Outcome of 23-gauge Sutureless Transconjunctival Vitrectomy for Endophthalmitis
Journal of Cataract & Refractive Surgery – Epidemiology of Postoperative Endophthalmitis in an Asian Population
Rate of progression of diabetic retinopathy in an Asian population
Prevalence of endogenous and exogenous endophthalmitis in an Asian population
Factors affecting surgically induced astigmatism
Euretina 2017 – Barcelona, Spain
AAPOS 2013 – Singapore
ARVO 2013 – Seattle, USA
ASCRS 2012 – Chicago, USA